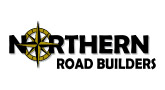 Northern Road Builders
Northern Road Builders is a heavy construction company that has been provided the opportunity to pursue larger and more diverse projects across the province. These projects include highway construction, subdivision development, landfill/effluent lagoon development, horizontal directional drilling, horizontal auger boring, and environmental rehabilitation.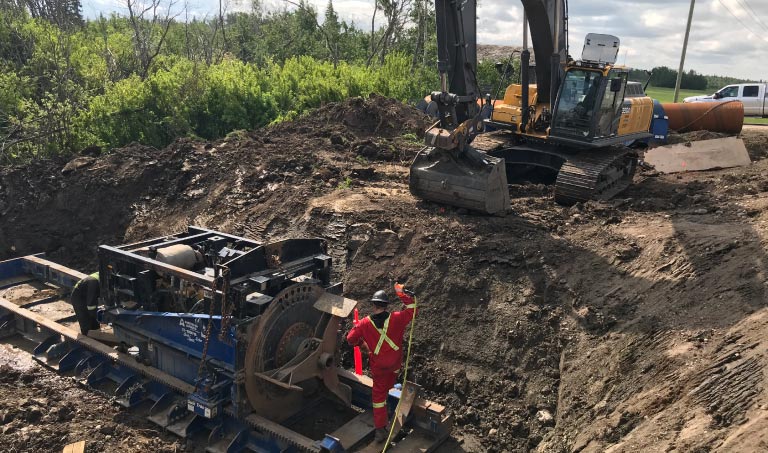 Augering & Horizontal Directional Drilling (HDD)
Trust our top-of-the-line equipment to efficiently drill water lines, install culverts, and auger bridge pipes — without digging up ground. Our equipment carries wide capabilities for projects of any size across Alberta. For example, our augers can bore bridge pipes from 16 inches to 84 inches. Behind our machines is an incredible crew of hard-workers. It's our goal to always do a better job for our clients, and we trust our teams to do high grade work.
For all of Alberta, we offer superior horizontal auger boring and horizontal directional drilling services, including:
Highway Culverts

Culvert Liners

Bridge Pipes (16" to 84")

Rural Water Lines

And more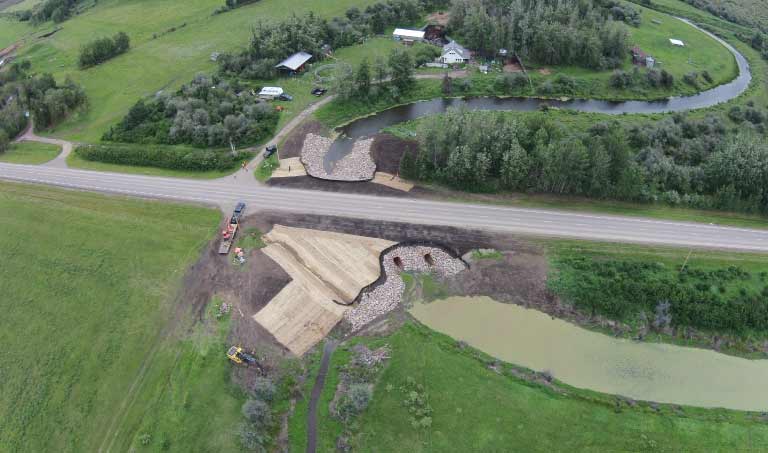 Environmental Remediation
Whatever the scope of your project, we're always ready to take on a challenge. Our teams are skilled at addressing eroding roads, highway slide areas, contaminated ground, and more. A large equipment inventory, backed by skilled and experienced individuals, allows us to deal with such issues efficiently and properly. We do our part to ensure government legislation is met or exceeded.
Road & Highway Remediation

Contaminated Site Cleanups

Bridge Structures

Landfill and Effluent Lagoon Development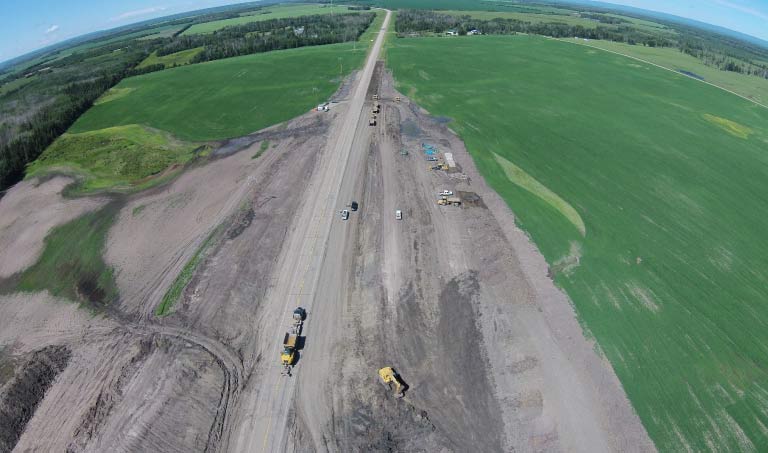 Highway Construction
With our exceptionally large fleet and experienced crews, we cover every element of highway construction, from grading to embankment to auger boring. It's our priority to create a safe and up-to-grade foundation — all you have to focus on is oil and pavement. Our team will take care of any erosion, improve side slopes that are steep and unsafe, and properly integrate culverts.
We look to provide reliability and efficient service for every client. Work with us for proficient highway construction service.
Grading

Excavation

Embankment

Erosion Rebuilding

Side Slope Improvement

Culvert Placement

Auger Boring

And more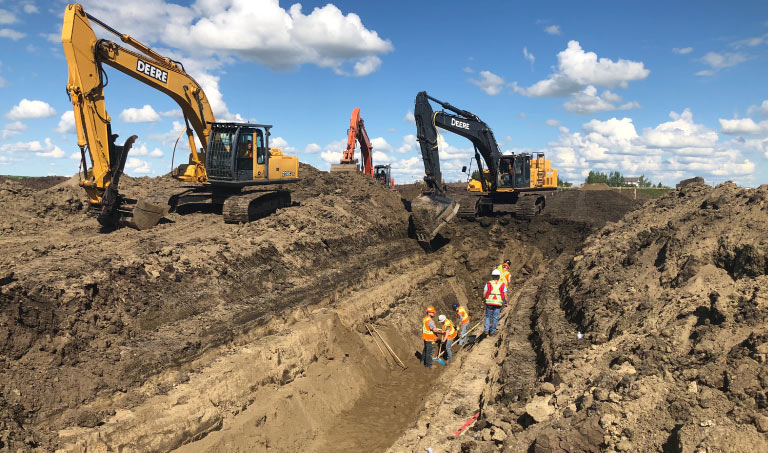 Subdivision Development
We're your go-to for all subdivision development services short of paving. We specialize in all underground services, including sewage, water and storm sewer development. Our goal is to always make sure we leave a good final product with the owners. To do so, we work together with your consultants to create the best product possible. Trust our dependable fleet of diverse equipment and efficient crews to do an outstanding job.
We offer complete subdivision construction services, including:
Water Drainage

Storm Sewers

Sewer Systems

Grading

Augering & HDD

And more
Gallery